Vip Nannies Responsibilities
The responsibilities of a Vip Nanny can include:
Awakening the children, dressing infants and toddlers, bathing and playing with the children.
Preparing the children meals following a balanced diet, looking after their belongings, making the children's beds, doing their laundry and straightening their rooms.
Preparing school uniforms, school bags, school packed lunches and PE kits
Implimenting age specific activities and games for the children to stimulate their development and language acquisition
Teaching the children a musical instrument
Speaking English or another language to the children.
Sometimes driving the children to and from school, appointments or outings as requested by the family.
Getting up at night for a new born baby, preparing feeds, getting a new born baby into a good routine, changing nappies
Weaning and potty training
Being home as necessary whilst the children are absent from school due to illness or holidays.
Babysitting in the evening when necessary if the parents have to go out whilst the children are asleep for a maximum of 5 evenings per week
Taking the children to the park, doctor's appointments, parties, parent-teacher meetings, helping out at the children's school at school fairs and other school activities and organizing play dates
Doing arts and crafts with the children, making costumes for school plays
Being available to provide child care if the parents have to go away for a few days.
Travelling with the family and providing child care during summer, winter and public holidays.
Following a school curriculum, assisting children with homework and school projects and preparing for exams and following a home school program is required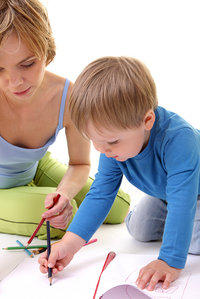 "I would hightly recommend this service. Found a nanny to my exact specifications and she has been a real asset to my household. ."
---Gianni and Vittoria (Milan, Italy)