Paris

EARN EXTRA MONEY IN YOUR SPARE TIME AND BECOME A TOTALNANNIES.COM CORRESPONDENT!
<![if !vml]>
<![endif]>
WELCOME AT THE AIRPORT
Students that want to be picked up by car from the airport have to give the name of the airport, flight N°, and if possible send a photo. The arrival time must be between 8.30am and 9.00pm.
LUNCH WITH THE TEACHER
Students have lunch with a French teacher in a pleasant restaurant near the school. This is an ideal situation to practice individual everyday conversation skills. If students wish they could have just 2 or 3 lunches per week, the cost will then be calculated pro-rata.
COOKERY COURSE
The course is held in the afternoon at the Ritz Hotel (theory, practical and sample tasting).
OUTINGS
The school organizes outings outside Paris. e.g. daily excursions to Fontainebleau, Giverny or Versailles. These excursions are organized by request and depend on the number of students.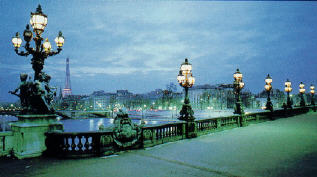 OTHER PROGRAM IN PARIS