/
Paris

EARN EXTRA MONEY IN YOUR SPARE TIME AND BECOME A TOTALNANNIES.COM CORRESPONDENT!
SUMMARY
The school, situated in a silent courtyard in the heart of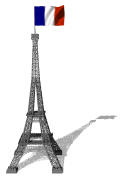 St.Germain-des-Près, is both traditional and modern. Nearby there are lots of art galleries, fashionable shops and whilst one is taking a walk in the area one can discover all the delights of Paris. Outings to Versailles, Rheims and the famous Châteaux of the Loire Valley are organized.
4 WEEK COURSE

DATES

COURSE N°

COST

06/07-01/08

23.92.31

£956.00

03/08-29/08

23.92.32

£956.00

31/08-26-09

23.92.33

£912.00

Registration fee
£ 43.00

Single room supplement per week

£ 28.00

Elementary and advanced levels. Beginners accepted only on course 23.92.31

Prices are inclusive of accommodation in small hotel in double room (wc/shower on same floor) and breakfast.

Other types of accommodation are available
OTHER PROGRAM IN PARIS