New York

EARN EXTRA MONEY IN YOUR SPARE TIME AND BECOME A TOTALNANNIES.COM CORRESPONDENT!
SUMMARY
<![if !vml]>

<![endif]>
The school with its media centre offers additional help through the use of the most advanced technology with its audiovisual equipment. Students can take advantage of tape recorders to practice comprehension and to reduce accents. The projectors give the possibility to watch films with subtitles for a better comprehension and to increase learning capabilities. Personal Computers are also available with interactive software, to facilitate students in the practice of grammar, improve pronunciation and to prepare for TOEFL and TOEIC examinations.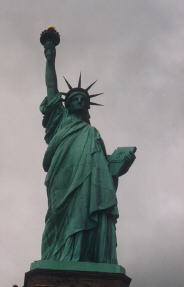 Students of the Intensive English Program for directors and professionals will find that access to the Mass Media Centre integrates the learning experience by using audiovisual equipment. The computers help in grammar exercises, improve pronunciation and help to prepare for examinations. Access to Windows, to Microsoft programs and to the Internet help in scholastic research and for professional interests.
OTHER PROGRAM IN NEW YORK