London

EARN EXTRA MONEY IN YOUR SPARE TIME AND BECOME A TOTALNANNIES.COM CORRESPONDENT!
SUMMARY
ake advantage of the cultural attractions of London without being exposed daily to the stress of the capital. Forest Hill, an intimate school with a family atmosphere in the south east of the capital is only 20 minutes away from London Bridge station in the centre of London. Going shopping or eating out in one of the inviting restaurants near the school you will soon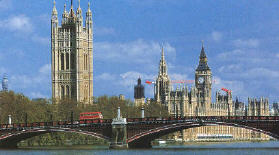 be in contact with the local people. Sport lovers have many facilities at Crystal Palace and London can offer an infinite choice of outings for all tastes. We would like to point out the outings organized by the school in the nearby Kent countryside.
INTENSIVE LONG TERM COURSES (25 lessons per week)

12 WEEK COURSE

COURSE N°
A
B
C
D
DATES

04

/0

1

-

27

/0

3

£2160
£3240
£3660
£5184

12/04-03/07

£2160
£3240
£3660
£6108

05/07-25/09

£2160
£3240
£3660
£6108

27/09-18/12

£2160
£3240
£3660
£5765

CAMBRIDGE PREPARATION COURSES (25 lessons per week)

10 WEEK COURSE

04/01-30/03

£1800

£2700

£3050
£4320

12/04-19/06

£1800
£2700
£3050
£5090

27/09-18/12(12 weeks)

£2160
£3240
£3660
£5765

INTENSIVE COURSE (15 lessons per week)

4 WEEK COURSE

04/01-30/01

£ 472
£ 832
£ 972
£1480

05/07-31/07

£ 500
£ 860
£1000
£1816

02/08-28/08

£ 500
£ 860
£1000
£1816

All levels accepted beginners to advanced

Prices are inclusive of half board accommodation in host families
INTENSIVE COURSES (25 lessons per week)

START OF COURSES

04/01 01/02 01/03 29/03 12/04 10/05 07/06 21/06

05/07 02/08 30/08 27/09 25/10 22/11

COURSE N°
A
B
C
D

DURATION

2 WEEKS
£ 402
£ 582
£ 652
£ 906
3 WEEKS
£ 603
£ 873
£ 978
£1359
4 WEEKS
£ 804
£1164
£1304
£1812
6 WEEKS
£1206
£1746
£1956
£2718
8 WEEKS
£1608
£2328
£2608
£3624
10 WEEKS
£2010
£2910
£3260
£4530

These courses are subject to a high season supplement of £10.00 per week for courses in July and August

All levels accepted beginners to advanced

Prices are inclusive of half board accommodation in host families