Japan-Kanazawa

EARN EXTRA MONEY IN YOUR SPARE TIME AND BECOME A TOTALNANNIES.COM CORRESPONDENT!
SUMMARY
<![if !vml]>

<![endif]>
<![if !vml]>

<![endif]>ombine your holiday with a stimulating language course. Immerse yourself in a new language and culture and a new world will open its doors to you.
During your holiday the language surrounds you all day. You will stay with a host family which has been carefully screened, and you can take part in the way of life of the host country.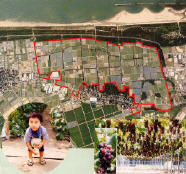 You attend your language course Monday to Friday every morning and two afternoons a week you can take part in an optional program.
In the afternoon you will have time if you wish to go swimming, play tennis, visit places of interest etc. In that way you can put into practice in a stimulating way what you have learnt in the classroom together with new friends from all over the world.
This course gives you the opportunity to learn as much as possible in the least time possible.
<![if !vml]>

<![endif]>
<![if !vml]>

<![endif]>eneral language program: 20 lessons per weeklasting 50 minutes each (12-15 students per class) 5 supplementary lessons and a cultural activities program.
Half board accommodation in host families in double rooms.
<![if !vml]>
<![endif]>
Intensive courses are organized all year round that last from 2 to 21 weeks.
<![if !vml]>

<![endif]>
<![if !vml]>

<![endif]>
"Small Kyoto", Kanazawa is also known by this name famous for its beauty. The city, which is situated on the northern side of the largest island in Japan, Honshu, has a lovely atmosphere with lots of vegetation. It is famous for its Kenrokuen Gardens that attract visitors from all over the world all year round. Traditional textile handicrafts and spectacular local traditions are observed and maintained in Kanazawa. Kanazawa has a reputation of being a centre of culture and study.
The courses are designed to learn Japanese from scratch or to improve your knowledge. The courses centre on the spoken language, reading abilities and comprehension techniques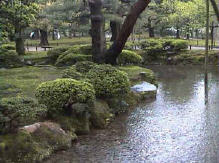 needed to visit Japan. Particular attention is paid to the habits and customs that reflect on Japanese business life. Lessons on Japanese culture are included in the program.
A stay at Kanazawa provides a direct experience of Japanese life as accommodation is provided in Japanese families. The recreational program and excursions provide the opportunity to explore other interesting regions.
DATES

COURSE N°

COST

11/05-06/06

61.92.21

£1348.00

08/06-04/07

61.92.22

£1348.00

06/07-01/08

61.92.31

£1348.00

03/08-29/08

61.92.32

£1348.00

31/08-26/09

61.92.33

£1348.00

28/09-24/10

61.92.41

£1348.00

Registration Fee

£ 43.00

Accommodation arranged in private single rooms with half board

All levels accepted beginners to advanced. Intermediate level of English required.