Dublin

EARN EXTRA MONEY IN YOUR SPARE TIME AND BECOME A TOTALNANNIES.COM CORRESPONDENT!
SUMMARY
<![if !vml]>

<![endif]>
<![if !vml]>

<![endif]>reland is a beautiful country, where everyday life proceeds at a very relaxed pace. It offers the ideal surroundings to learn English. Full of beautiful scenery, clean air and natural beauties, Ireland has a rich and incredible history and after Greece and Rome, it is the country with the longest and continuous literary tradition of Europe.
Dublin, with a population of a million inhabitants, is the capital of Ireland. It is a modern city, safe and sophisticated and associated with great writers like Yates, Wild, Joyce, Synge, O'Casey, Behan and Beckett. The Irish are a people who are sociable by nature, and who love to talk to strangers. You will find that Ireland is a country, which is very welcoming with a tradition of hospitality deeply felt.
<![if !vml]>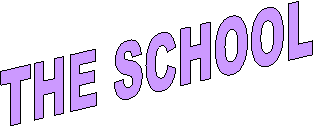 <![endif]>
<![if !vml]>

<![endif]>he school is situated in an elegant Georgian building, near all the places of interest and the shops. Founded in 1977, it is one of the most well known schools of English in Ireland and attracts students from all over the world. The school is officially recognized by the Department of Education as a school for the teaching of English as a foreign language. The school is proud of its individual services it has to offer every student. A
personalized and professional approach to teaching and the organization of the accommodation of every student has given the school an excellent reputation worldwide. The school is a member of the RELSA (Association for English schools officially recognized) in Ireland.
If you wish to improve your English, and to place your trust in teachers who are attentive, experts in their field, who all have University degrees with many years of experience, you must come to this school.
RECOGNITION
The school is recognized by the Department of Education as a School of English for the teaching of English as a foreign language. All teachers have university degrees and have many years experience teaching.
<![if !vml]>

<![endif]>
<![if !vml]>

<![endif]>he teachers all have degrees, teaching diplomas and EFL qualifications (teaching English as a foreign language) and most important of all have many years experience teaching. They can offer all the ideal opportunities for you to learn to the maximum of your potential on this studying-holiday in Ireland. They are very strongly motivated and interested in the learning progress of each student and they will do everything they can to make sure your stay in the school will bring you the greatest of benefits.
<![if !vml]>

<![endif]>
| | |
| --- | --- |
| | The school is open all year round. |
| | |
| --- | --- |
| | You can study for the length of time best suited to your needs |
| | |
| --- | --- |
| | Part-time, full-time, intensive or semi-intensive courses available |
| | |
| --- | --- |
| | The minimum age to participate in the program is 18 years old |
When you arrive at the school, you will be interviewed and given a test to assess your level of English and you will then be placed in the best-suited class. All levels are available from elementary to advance, all year round. The teaching of small groups or private lessons for students with specific interests in business, commerce or culture is also available.
The school has developed its own teaching methods using teaching material carefully selected and the most modern learning techniques. A direct and modern approach is preferred and the teaching staff makes constant use of videocassettes, audiotapes and television. In the classroom newly published textbooks and workbooks are used in conjunction with material written and published by the school.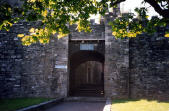 The school issues its own certificates to students who have successfully completed their course of study. Students have free access to a library, which has an excellent supply of books, and audiocassettes and they also have the opportunity to use the multimedia study room.
The reason for the popularity of the school lies in the variety of courses on offer and these programs give students the opportunity to learn in an interactive way, keep track of their progress, obtain answers to their questions and establish their own pace of learning. Or maybe you wish to learn how to type using a computer or word processor or familiarize yourself with the use of a database program or electronic spreadsheet. All these programs and others are at the complete disposal of students at the resource centre of the school.
Socializing is as important as learning and all students of the school can relax, drink a cup of coffee etc, watch a video, listen to some music and meet students of different nationalities in the students' room.
OTHER PROGRAM IN DUBLIN
Ireland
Italy

Japan